Have your say on the Salesforce community!
The annual Mason Frank salary survey is now open and waiting to hear from Salesforce professionals like you.
The survey examines the salaries, benefits, market trends, and developments across the entire ecosystem, combining the anonymous thoughts and input from members of the Salesforce community, as well as info from Mason Frank's customers.
For anyone working with Salesforce, this is a valuable resource, and your input helps to make the survey as accurate and reflective of the community as possible. Last year just under 4,000 people responded to the survey, further proof that Salesforce professionals care about the community their part of!
It takes about 15 minutes to complete, and there's a chance to win an iPad, a Nespresso Pixie, or a Google Home device too.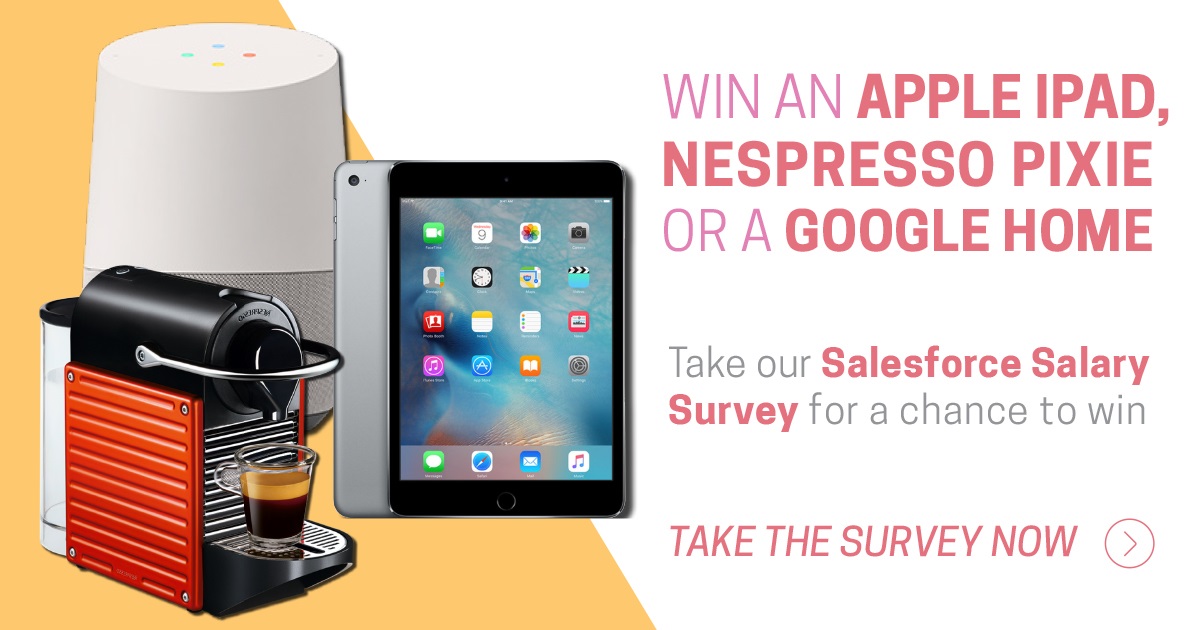 The results of the survey will be released at Dreamforce 25–28 September 2018, but if you can't make it, the full report will be available to download shortly after the event.
---
Have a read at last year Italian Salesforce market analysis post for 2017 MasonFrank Salary survey.